Wish I was there. The
Olympic trials,
Monday's marathon, ....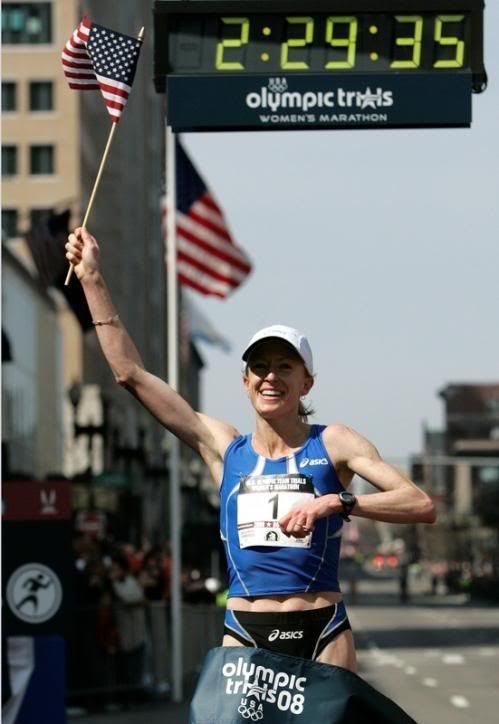 Does Deena have long legs?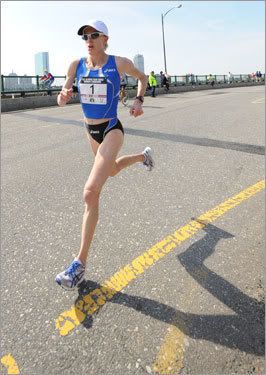 How about Joan Benoit Samuelson? A new American Record for women over 50. Her 2:49:08 at almost age 51
age grades
to 95.7%, a 2:21:24, just a couple of seconds off of her 2:21:21 PR in 1985!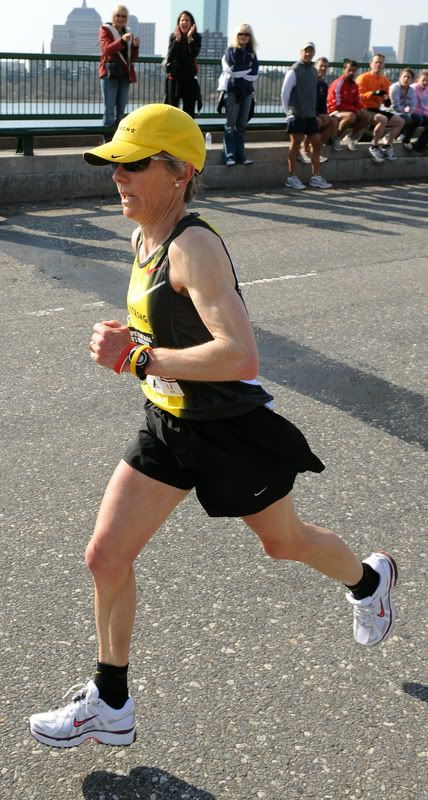 Pictures from
The Boston Globe online.
What an incredible race by Tera Moody. After qualifying in the heat of last year's Chicago marathon, she ran a 2:33:54 13 minute PR for fifth place, just getting edged out at the finish by Zoila Gomez. They were both close at the Aramco Houston Half this year. Tera ran a 1:13:03 for 7th and Zoila ran a 1:13:09 for 9th.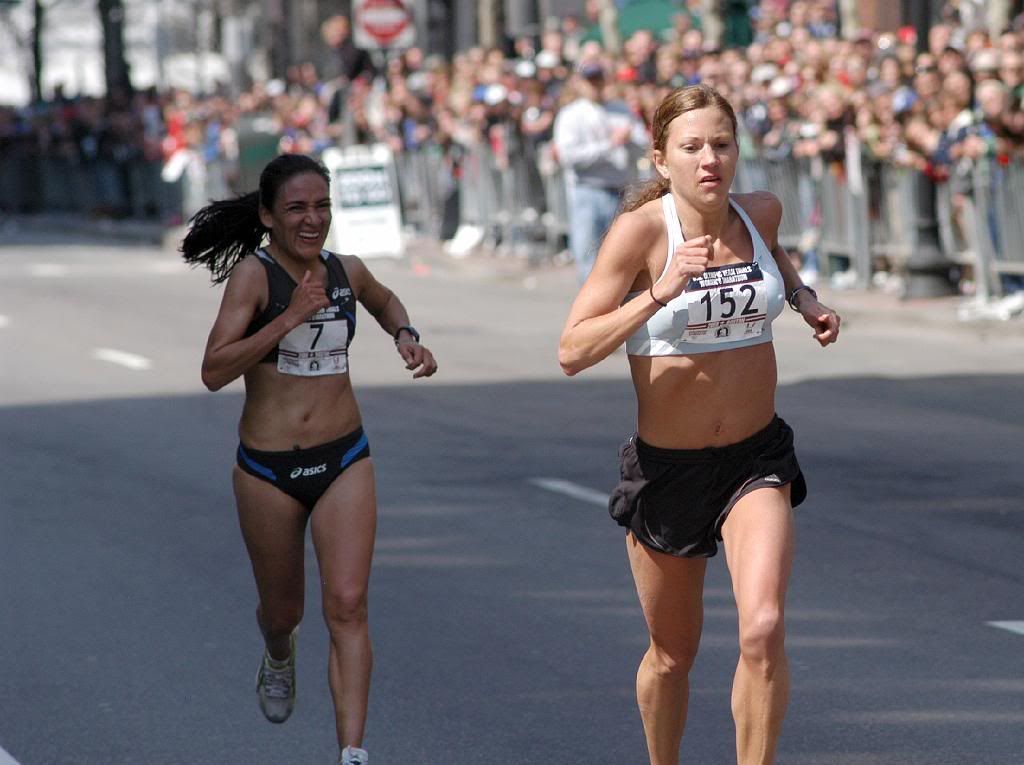 Here's another
great set of pictures by Sean Hartnett.