I'm a sucker for these type of stories:
New York Times article
Those women make me feel good about collegiate athletics.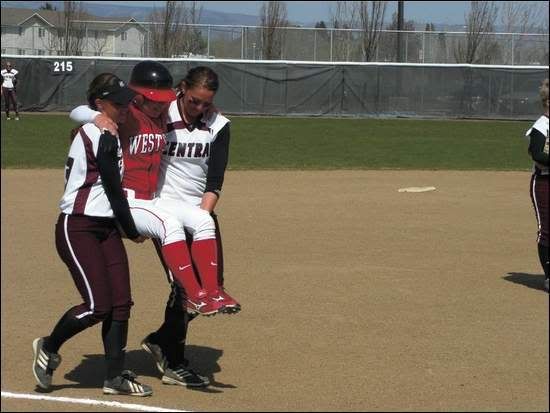 Central Washington infielders carry a Western Oregon batter around the bases to let her complete her home run after she blew out her knee at first base.
That's real sportsmanship.